Incize provides measurement, characterization and other services for radiation hardened devices and circuits as well as services for RF applications. Incize is a spin-off from Université catholique de Louvain (Belgium) where the know-how in RF and radiation hardness was accumulated. The know-how and the access to the state-of-the-art university labs enables innovation and optimization of our clients' products and processes.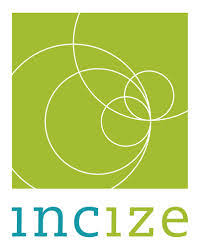 Located only a few steps away from one of the best cyclotrons in Europe, Incize provides radiation hardness characterization and modelling services. The ability to characterize devices immediately after irradiation can be crucial in some experiments. Therefore, proximity of our labs to the cyclotron is an important added value.
Our experts provide the following services:
Numerical simulations of devices and materials using TCAD and Geant4 tools
Design and fabrication of PCBs for radiation tests
Definition of radiation test plans and related characterization methodology
Execution of the tests in the cyclotron
Electrical characterization before and after irradiation
Data analysis
Incize addresses the needs of research centres, semiconductor foundries, design houses and suppliers of electronic components for space applications through its finely chosen state-of-the-art services.
We have an excellent track record with our clients that include substrate suppliers, RF product suppliers, system houses and leading companies in the space and medical fields.
At the Cyclotron Resource Centre (CRC) in Louvain-la-Neuve we have access to the following irradiation facilities:
Heavy ion
Proton beam line
Neutron
Gamma
Chemin du Cyclotron, 6
1348 Louvain-la-Neuve
Belgium
Axes stratégiques
Space Applications & Systems / Drones